A Look at the Harley-Davidson WLA Motorcycle
What sounds more American than a bike dubbed "The Liberator"? Nothing, that's what. Harley-Davidson's The Liberator, a WLA model, was used by the United States Army during the second World War, and just 88,000 were produced before peace was declared. But, The Liberator wasn't the only nickname it was known by; soon, people would refer to this Harley Davidson war bike as "the bike that won the war."
Motorcycles were commonly used in the war by couriers, police, for escort work, as well as for scouting. To put it plainly, motorcycles were a huge component to the success of the war. In fact, these military motorcycles play a massive part in U.S. history.
---
Looking for the best place to trade in a motorcycle? Check out RumbleOn!
Trade in a motorcycle the easy way online.Your free cash offer can be used as a motorcycle trade in value!
This infographic sums up specs and other interesting facts about these beautiful machines.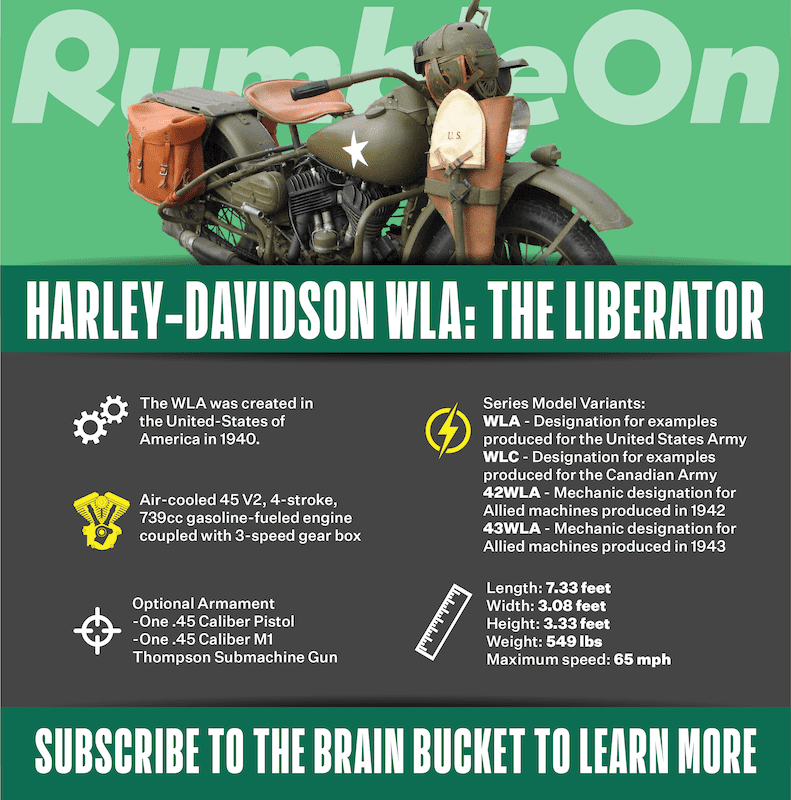 As always, don't forget to comment below with anything we may have missed! And check out the other articles we have written about the WLA, and bikes like it, on the Brain Bucket Blog!
---
Trade in or sell a motorcycle the easy way, get your free cash offer.
Need fast cash? Want to trade for a new ride? Trade in or sell a motorcycle for cash, RumbleOn is a ready buyer!