Best Motorcycle Roads in the U.S.
There's nothing like the freedom to go where you want. I mean, that's the best part of owning a motorcycle, am I right? Here is the ultimate list of the best motorcycle roads in America! Enjoy. Disclaimer: some states experience Spring earlier than others. Please check the weather status before riding on some of these roads. You may have to wait a few months, but it's better to stay safe out there and enjoy the sunshine.

RumbleOn gives free cash offers to buy your vehicle!
Let's go on some unforgettable rides.
Scroll on through, or select a state in the drop-down to jump to that area! We did all the research, and even have the route length and a map for your reference!
If you know of an awesome motorcycle road that isn't on our list, drop me a comment and let me know!



Alaska



Arizona

Arkansas
About: A stunning ride through the Ozarks and the Ozark National Forest. One of the best rides in the state in the springtime.

California
Colorado
Connecticut
Delaware
Best motorcycle roads in Delaware coming soon! Know of one we should add? Let us know in a comment!
Florida
Georgia
Hawaii
Idaho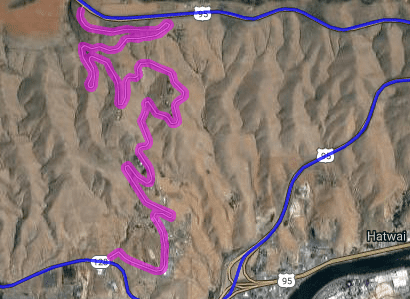 Illinois
Indiana
Iowa
Kansas
Kentucky
Louisiana
Maine
Maryland
Massachusetts
Michigan
Minnesota
Mississippi
Missouri
Montana
Nebraska
Nevada
New Hampshire
New Jersey
New Mexico
New York
North Carolina
North Dakota
Best motorcycle roads in North Dakota coming soon! Know of one we should add? Let us know in a comment!
Ohio
Oklahoma
Oregon
Pennsylvania
Rhode Island
South Carolina
South Dakota
Tennessee
Texas
Utah
Vermont
Virginia
Washington
West Virginia
Wisconsin
Wyoming
---
If you are looking for some deserted areas to go through, check out our list of ghost towns and their nearby drives!